Terry Police Department's 2nd Annual "Operation Santa Patrol" Brings Christmas Cheer
Terry Police Department and the Town of Terry had a lot to celebrate this holiday season.
On Thursday, Chief Anthony Moore was sworn in as the new police chief of Terry PD.
The first item on his to-do-list? Hand out Christmas gifts to the citizens of Terry!
After showing great success last year, "Operation Santa Patrol" was in full-force this year with double the gifts, double the smiles, and double the Christmas cheer.
"We brought a lot of smiles to kids in the community – as well as citizens," said Chief Moore.
Chief Moore you along with Sergeant Carlos Coleman and Patrolman John Arnold spent their morning conducted "traffic stops", but instead of giving out tickets, they gave out cash gifts, gift cards, toys, dolls, and stuffed animals.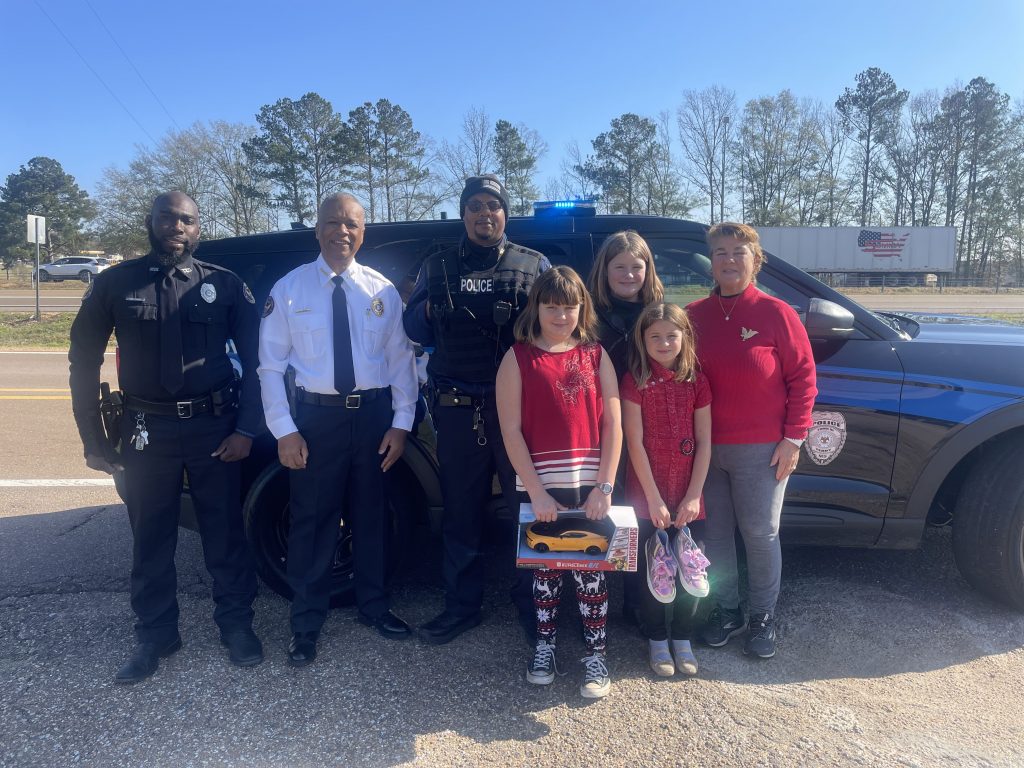 "I love kids, I love smiling, I love the magic of Christmas," said Patrolman Arnold. "This is a great opportunity, that we do in the City of Terry, on our Santa Patrol."
"Operation Santa Patrol" was started last year by Chief Mike Ivey. Chief Ivey is currently serving as the police chief in the Town of Arkoma in Oklahoma.
However, Chief Moore hopes to carry on the tradition for many years to come.
With interest from the community on how to help raise toys and funds, there are hopes that each "Operation Santa Patrol" will be bigger and better than the last.