One witness in the Mandy Hsiao case is Eric Hill — you might know that name from the widespread speculation during the #JessicaChambers case. Hill was #QuintonTellis' wife's cousin, and had dated Tellis' sister. Here's part of the 2016 arrest warrant. pic.twitter.com/bVU2pxTcnC

— Therese Apel (@TRex21) November 13, 2019
Quinton Tellis, who was tried twice in the 2014 murder of Panola County teen Jessica Chambers, is now facing trial in the case of the brutal stabbing death of a Taiwanese woman in Louisiana.
Ming-Chen Hsiao or "Mandy," as her friends knew her, was dead for 10 days in the August heat before her body was found. She had been tortured to death through a series of non-lethal inside her apartment. Finally, when she had presumably given up the pin number to her bank card, she was fatally stabbed, authorities said.
Tellis' court date in Hsaio's case, after several continuances, now rests on October 24, 2022. He was granted a bench trial by storied Fourth Judicial District Court Judge Larry Jefferson. Jefferson gave Tellis a $300,000 bond in the case.
Jefferson made headlines in 2019 when, during the trial of a man accused of killing a 2-year-old child, he disregarded the jury's verdict of second-degree murder and found the man guilty of negligent homicide. According to the Ouachita Citizen, the District Attorney's office appealed the judge's imposed verdict and the Second Circuit Court of Appeals in Shreveport overturned Jefferson's ruling.
In Louisiana, the penalty for second-degree murder is life without parole, probation or suspension of sentence. Negligent homicide has a maximum sentence of five years.
Jefferson was rebuked by a State Supreme Court Justice who referenced his "arguably contemptuous ruling" in the case.
According to the Louisiana Voice, Jefferson had previously been removed from the bench during his tenure as a city court judge after being charged with four counts amounting to misuse of his authority. His license to practice law was not revoked, so he was eligible to run for a judicial position again.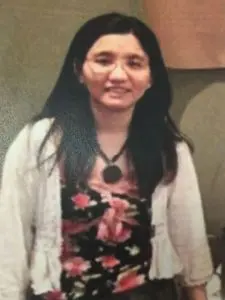 BACK STORY:
Tellis was initially held without bond on a second-degree murder charge in Hsaio's death, and he pleaded guilty in 2016 to unauthorized use of her debit card. He has pleaded not guilty to the murder charge.
The incidents of what happened there on Hsaio's bedroom floor were detailed in a 2016 arrest warrant.
"After gaining possession of the debit card, he brutally murdered her by repeatedly stabbing her and letting her body rot and decompose until being discovered," Detective Duane Cookson wrote in a statement included in Tellis' Louisiana arrest warrant.
Hsaio died on or around July 29, 2015, and her body was found Aug. 8, which was Tellis' wedding day.
Police say Tellis and Hsiao were seen together on a WalMart security video. A neighbor noticed a man who gave her a "creepy feeling" and gave the license plate to police. That man, later identified as Tellis, had been to Hsiao's apartment both July 27 and 28 and the two had been arguing, the neighbor said.
Authorities said in the 2016 warrant that someone had attempted to clean the crime scene, leaving no suspect DNA there in Hsiao's apartment, but authorities said the data trail and witness statements were enough to arrest him.
There was also a $.07 charge on Hsaio's credit card, and the receipt was found in Tellis' apartment.
Search warrants for phone and bank records showed calls to Hsiao's bank from Tellis' phone on the day she died, and GPS records showed Tellis "more than likely was inside (Hsiao's) apartment." There were also withdrawals from a Vicksburg ATM with phone records and statements that show Tellis and Jackson were there that day.
Police also found a pair of tennis shoes they believed to belong to Tellis, and they had been spray-painted white. Underneath that spray paint were dark stains that police believed to be blood.
Tellis' fiancee/wife told police that he stayed home to watch her children, and otherwise he was with her cousin, Eric Hill.
Hill gave a statement that he later recanted to police that a man told him that he had stabbed Hsaio until she gave up the PIN number to her debit card. He picked a man named Curtis Lemons out of a lineup, but would not initial it. Shown a lineup that included Tellis, he denied that he knew anyone in any of the pictures.
Hill told police that he was told Hsiao was stabbed and sliced in various ways meant to inflict pain until she gave up the PIN, according to court documents. Not all the wounds were meant to kill her, he said. Those details had not yet been released, police said.
Lemons was investigated and cleared. When police told Hill they knew he was Jackson's cousin and frequently hung out with Tellis, Hill changed his story and admitted it was Tellis who told him the story.

He then allegedly admitted he and Tellis were telling "war stories" about their criminal histories, trying to one-up each other. Tellis allegedly told him about robbing a woman of her credit cards, beating her, and stabbing her multiple times.
Both trials for Chambers' burning death resulted in hung juries based on testimony from local firefighters. The first responders testified that they thought they heard Chambers say "Eric" or "Derrick" was responsible for her death. Questions still linger among people close to that case about whether the collective testimony given by all the firefighters was entirely accurate, especially after medical witnesses testified Chambers would not have been able to make clear words due to her airway burns.
Panola County District Attorney John Champion said of Tellis in a 2019 interview: "I mean he's as dangerous a criminal as I've ever dealt with, 26 years, I mean he's as dangerous as there is. So it's very important that either Louisiana get him convicted or we get him convicted."
Quinton Tellis arrest warra… by ThereseApel
This story has been edited to reflect that on August 29, 2022, the case was continued again to October 24, 2022.