UPDATE: The fallen officer has been identified by Lauderdale County coroner Clay Cobler as Kennis Croom, who had also served at Jackson Police Department and Brookhaven Police Department before going to Meridian.
Law enforcement officials close to the investigation report that Bender had allegedly killed the woman on scene, and was allegedly about to kill four children on the scene as well, when Officer Croom stopped him. Croom was shot and Bender apparently fled the scene at that point.
The Meridian Police Department has called a news conference for 9 a.m. Friday.
UPDATE: Multiple law enforcement sources confirm that Dante Bender was a Newton Police officer (correction from previously posted Newton County deputy), recently fired.
****
A Meridian police officer was fatally shot in the head while responding to a shots fired call.
Lauderdale County Coroner Clayton Cobler also said there are possibly other victims. A woman is dead on scene and Dontae Marquez Bender is being sought in the shooting, Sheriff Billy Sollie said.
Bender is believed to be driving a 2004 black Nissan armada with a tag reading "IMANI." He is believed to be armed and dangerous so if you see him or come in contact with him, call 911.
Official say around 5:30 p.m. Thursday, ascanner traffic indicated an 'officer down' on 51st Avenue. An ambulance took a Meridian officer in critical condition to the hospital where he was airlifted to the hospital. He was pronounced dead very shortly after arriving.
The officers name has not yet been released.
No further details are currently available. This is a developing story. If you have any information, please call 911, or Crimestoppers at 855-485-TIPS (8477). You can also send an email to MBItips@dps.ms.gov. All tips are anonymous.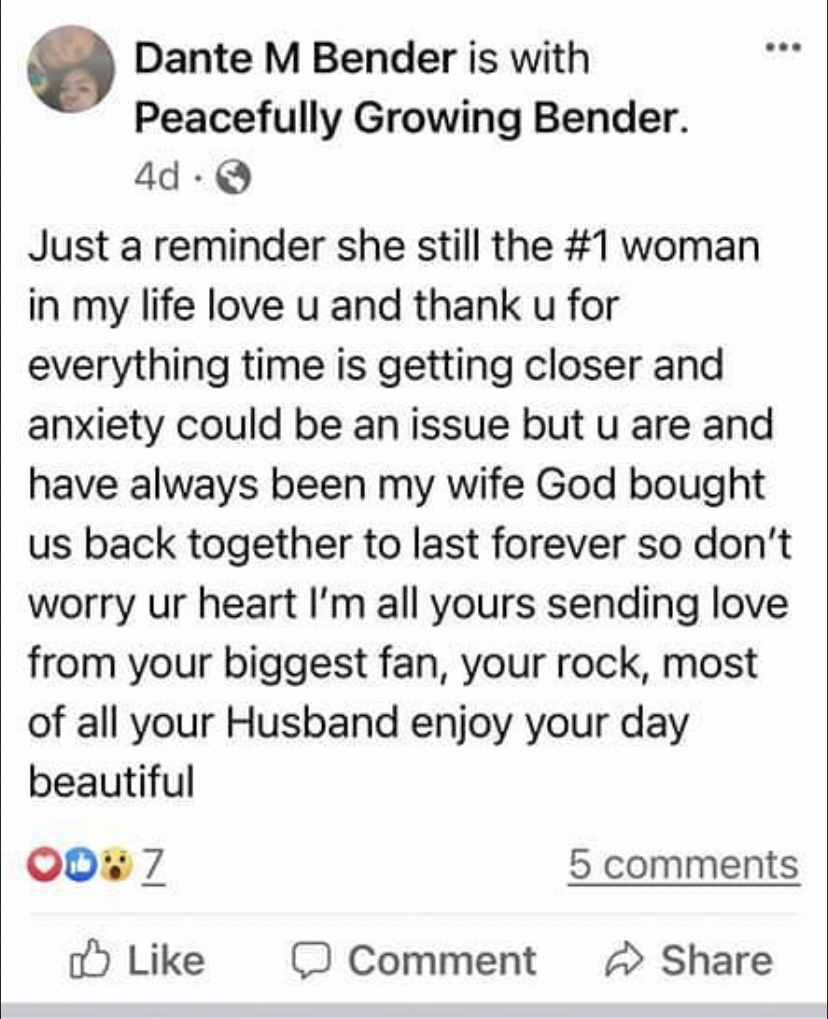 ******
A recent Facebook post from Dante Bender: