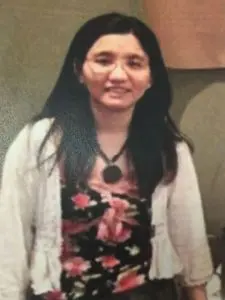 The murder trial of Mandy Hsiao has been postponed once again.
Quinton Tellis, accused in the brutal torture and homicide of the Taiwanese national in Louisiana in the Summer of 2015, will not face trial in her death on the scheduled date, which was today.
Tellis, who is originally from Panola County, was also charged in the 2014 burning death of Jessica Chambers, a Courtland teen who was found burning alive on Herron Road.
Louisiana jail records show Tellis was transferred out of the custody of the Ouachita Parish Sheriff's Department in Louisiana on October 17. He has spent the last two years there after two hung juries in two trials in Chambers' death. Mississippi Department of Corrections records show a relocation date of October 17.
It also shows he's housed at the Central Mississippi Correctional Facility in Rankin County.
Authorities say Tellis still has five years to serve on a 2017 sentence for burglary, and that he will serve that out before returning to Louisiana to stand trial.
Tellis was set to face a bench trial starting today in Fourth Judicial District Court Judge Larry Jefferson's courtroom.
It is unclear if Tellis will have a third trial in Mississippi.