Saturday, August 20, from 9:00 am – 1:00 pm, caregivers of children ages 0-5 are encouraged to come participate in Jackson's Ready to Learn initiative.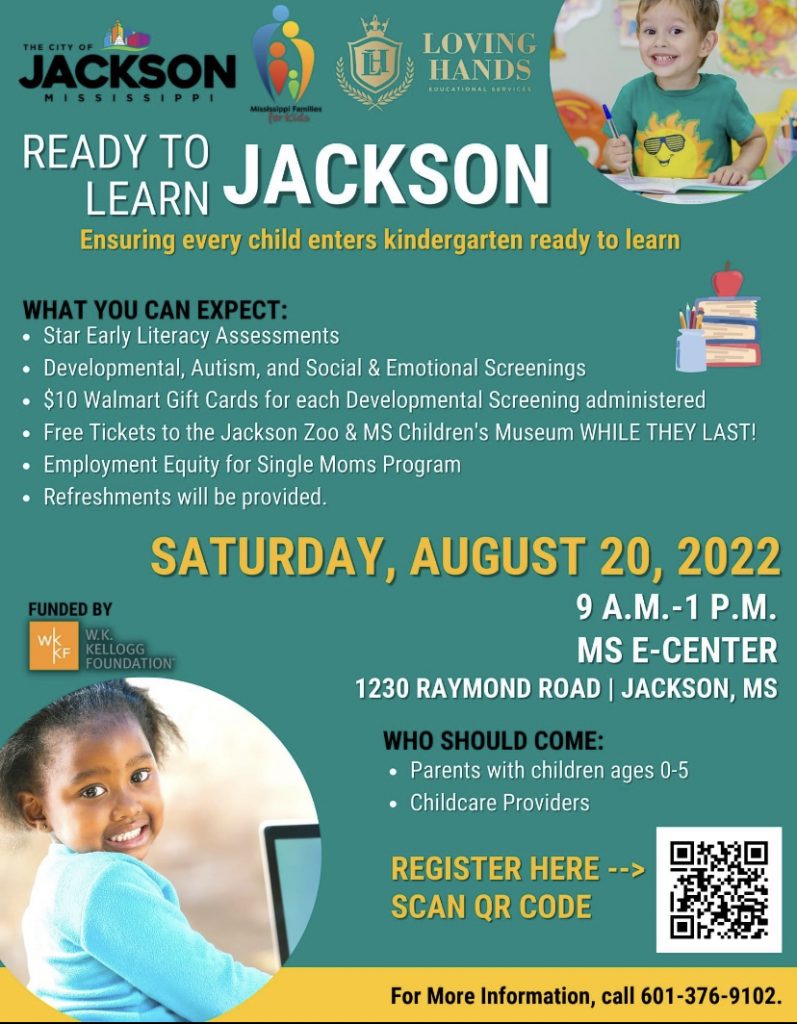 The event will take place at 1230 Raymond Road in Jackson, at the MS E-Center. The theme this year is "Insuring every child enters kindergarten ready to learn"!
Screenings will be offered for Autism, Emotional/Developmental, and Social concerns. STAR Early Literacy Assessments will also be offered in Reading. Even better, $10 Walmart Gift Cards will be given away fro each developmental screening.
Other perks include free tickets to the Zoo and the MS Children's Museum (only while supplies last!) as well as an Employment Equity program for single mothers.
Refreshments will be served too! Don't miss this opportunity, scan the QR code below by taking a photo of it with your smartphone and following the link that appears, or call (601) 376-9102.