On the day Joseph Skyler Burnley disappeared, he left his Bible on his bed, open to a highlighted verse that held a specific message.
It was Joshua 1:9. "Be strong and courageous. Do not be afraid; do not be discouraged, for the Lord your God will be with you wherever you go."
A note to his girlfriend, Sydney, sat on the bedstand. The two had been saved together at Hickory Ridge Baptist Church, and the letter encouraged her to nourish that newfound faith.
"He knew how strong she was," his mother Stacy Humble said. He told her "to try to help people take the right path, and how much he loved her and that he would see her again one day."
Humble said she feels like those things pointed to one conclusion: He knew he was facing danger.
"It's the worst feeling you can have. The feeling, the knowing that he knew what was fixing to happen. That's all I can think about every night when I go to bed was what he must have gone through and knew he was going to go through," she said. "No parent needs to ever ever ever go through this, and you relive it every day on how you could have changed something, what you could have done differently… but the main thing is that he knew what he was going to go through."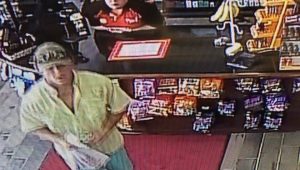 Burnley, who goes by "Sky," was last seen when he and his friends Travis Brewer and Amanda Morris and their 4-year-old daughter went to look for Brewer's truck, which had allegedly been taken by Matthew McCoy, whom they knew.
The initial story was that when Morris and the child got too hot, they went home after calling for Burnley. They told police he didn't answer and they couldn't find him, so they just left. Since that time, no sign of Burnley. "Maybe he just ran off," some said.
Among Burnley's family and friends, nobody believes that story. Not only was he starting a new walk as a Christian, he cared for his elderly grandmother. He never would have left her, they said.
Humble, a rescue swim instructor, remembers the last time she spoke with her son.
"I was teaching a class and he and his girlfriend had to leave, and he hugged my neck and he said, 'Mom, know how much I love you and how proud I am of you. If you save one, you're going to save many.'"
It was a strange thing to say, she thought, but Burnley was that kind of thoughtful person, full of encouragement and positive words for those he loved. But one day it dawned on her what he may have meant when one of the children she had taught was able to save herself from drowning.
"What I teach is self-rescue for infants. Maybe he knew that if I saved that one child who saved herself in the water, she'll have children, her children will have children, so by saving one, you save many," she said. "And that was the last time I saw him."
The note Burnley had left for Sydney wasn't the first. He'd leave Bible verses for her, just to remind her of the faith they shared. She posted a picture in the Facebook group "Help bring Skyler home safely!" of two notecards — one with Joshua 1:9, and the other with John 14:27. "My peace I leave with you. My peace I give to you. Not as the world gives, but as I give. Let not your heart be troubled, and do not be afraid."
In Burnley's nephew can be seen his love for sports. An avid Ole Miss fan, Burnley was also a standout baseball player in high school.
"His sister has a little boy who still asks where Uncle Sky B is," Humble said. "Sky was the most amazing baseball player and he had a ball in this little boy's hand before he was even big enough to hold it. Now this little boy is older and he still asks where Sky B is, and we can't tell him anything.
"But watching him play baseball is like watching Sky play all over again."
Burnley, who Humble said had experimented with pills when he was younger, was at the Neshoba County Fair when he was arrested for possession of five Xanax. At the time, that was a felony, and he was sent to Walnut Grove, a state-owned for-profit correctional facility in Leake County. It was shut down in 2016.
The Department of Justice's Civil Rights Division called conditions at Walnut Grove "among the worst we have seen in any facility anywhere in the nation," saying leaders were endangering inmates by denying required health care and hiring guards known to be gang members. It was widely reported and confirmed by the Mississippi Association of Gang Investigators that the jail was run by the gangs, in some cases through affiliated prison staffers.
The DOJ listed "systematic, egregious, and dangerous practices exacerbated by a lack of accountability and controls", calling sexual abuse within the facility "among the worst that we have seen in any facility anywhere in the nation".
Humble  said a gang member who had known Burnley at Walnut Grove contacted her his disappearance. Burnley had been forced to join the Simon City Royals street gang against his will, the man said.
"He reached out to me after Sky came up missing, and how they were saying it was gang related, and he said he just wanted me to know that Sky was such a good guy, but that he told him if he didn't join, he would never make it out," she said. "I've talked to several people about that that are higher up, and I was told the same thing that he never would have made it out of there."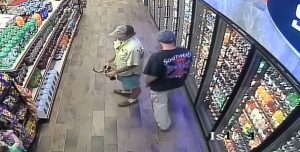 That aspect of Burnley's life has led to questions ever since his disappearance. His father told WLBT-3  in Jackson that the family believed he was trying to get out and turn information over to police, and that what may have happened to him on that day in June 2016 was something like a hit — someone following orders to eliminate Burnley from the equation.
"He was going to report that to the sheriff's department, but before he did, I guess somebody found out he was going to rat on the network there and the folks involved," Glen Burnley told Wilson Stribling in the 3 On Your Side report. "And he ended up dead."
In the area where Burnley allegedly "went missing," a ground search was put into place. When he was not found, the search area was doubled.
Humble says now, the search area could be anywhere. She has personally been all over the metro area. There are whispers about other counties, connections in other areas to original suspects, and investigators that have been all over talking to possible informants and witnesses.
She references the movie "The Shack," which she also found on Burnley's bedside table after he was gone. In the movie, the father of a missing child feels led by God to visit the shack where she may have been murdered.
"I couldn't watch that movie for over two years, and when I finally did, everything that man went through, begging God, pleading with God, commanding God, I have done," she said.
So far God hasn't yet sent an answer, but he has sent some dedicated investigators who, by several accounts, have worked behind the scenes even when it seemed no one was working. Those close to the case say they feel like it has to break soon. There's too much water under the bridge.
Since Burnley has been gone, Humble said she found out he had a son. In that child, she said, she can see fleeting glimpses of her own son. In the Facebook page dedicated to finding him, those closest to him, as well as those who have never met him, talk to him as though he's checking the page. The way he looked out for those he loved, family members said, he probably is checking the page from Heaven.
"A year ago today I got baptized at the Church that we got saved at. You told me that God has big plans for me and to continue on the seldom traveled road I am on," wrote his girlfriend Sydney in 2020. "That it would not be easy but it would be worth it. You said I would slip, fall, get discouraged, but I would Prevail! Well you were right! I so wish that you could have been with me in this walk I have been on. I know you would be proud."