The Assistant Director of a nonprofit organization in Jackson, called
Wingard Home Ministry
 posted asking the community to donate items they need for homeless families they house.
Wingard Home is a long-term transition home that can house about 60 residents at a time. They help the homeless and displaced in Jackson, Mississippi, and the surrounding area. Wingard Home really tries to keep the family unit intact, unlike other "shelters". They take a holistic approach to solving the problems of homelessness. At the Jackson campus, Wingard Home houses married couples and parents with children together as part of their commitment to family values.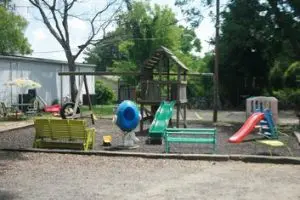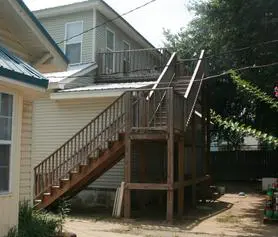 The Mission of Wingard Home is,
"To get men, women, children and families off the streets, out of the government welfare trap, and working towards independence and financial stability. We offer our residents alternatives to gang life and the drug culture and provide options to dependence on food stamps and government bail-out programs"
Assistant Director Rachael Wingard said,
"We love to be able to have these items for our residents so they can save their money while working the program. They can focus on putting their best foot forward when they first come in and during their stay. We all know how important self-care is when we are healing."
The shelter is extremely low or out of the following items.
TOILETRIES:
Nail kits
Floss
Non-alcoholic mouthwash
Teeth whitening strips
Toothbrushes
Lotion
Shaving cream
Men's items: Body wash, shampoo, beard oil/cream, athlete's foot powder and spray, deodorant
Women's items: Shampoo and conditioner, heavy flow tampons and pads, hair brushes, ponytail holders, mascara, eye shadow, foundation, eyeliner, nail polish, and remover
Face mask
Face wash
Face moisturizer
Black hair care items
Deodorant
Kids' items: Shampoo, body wash, lotion
MEDICINE:
Medicine: Allergy, Tums, Pepto, Tylenol, Multivitamins
Benadryl spray
Icy hot
Calamine lotion
Iodine wound wash
Neosporin
Medical tape
Bandaids
HOUSEHOLD ITEMS:
Laundry soap
Dish soap
Scrub daddy's
Toilet paper
You can drop off or order things online and send the items to, 1279 N. West St., Jackson, MS, United States, Mississippi.
Rachael Wingard stated,
"Growing up I always saw how willing people were to step in and help with my parent's ministry. My parents always raised me to belive you serve God by serving others by providing and helping those in ned. So when I see others doing that, it makes me abundantly happy to see such a love in humanity.