Two individuals were arrested Wednesday, March 1 after a checkpoint stop in Prentiss County.
North Mississippi Narcotics Unit Agents Taylor Walker and Grady Smith along with Mississippi Highway Patrol State Troopers conducted a safety checkpoint at the intersection of County Roads 5051/5071.
As a result, 30-year-old Amanda Elizabeth Trimble of Booneville, and 21-year-old Hunter Ty Hurt, of Rienzi, were arrested and charged with Possession of a Controlled Substance.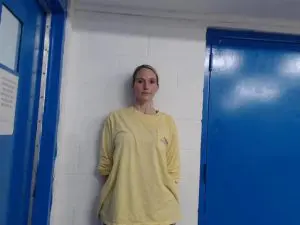 Judge Kimi Kitchens set each bond at $20,000.00.
Amanda was under supervision by the Mississippi Department of Corrections and a hold was placed on her. Agent Taylor Walker will present this case to a Prentiss County Grand Jury.