The 107th Indy 500 runs this weekend, and promises again to hold up to its reputation as the "greatest spectacle in racing." The Indianapolis 500 is one of the most iconic racing events in the world, seeing the sport's best drivers compete at speeds well in excess of 220mph. The race, which takes place on Memorial Day weekend, has a rich history dating back over a century, and has become a beloved tradition for fans around the globe.
At Kettler MotorWerks in Southeastern Indiana, a pair of Audi R8's are up on bricks, so to speak, as a crew prepares them for future testing and racing. Brad Kettler runs the shop, Greg Martin (pictured, Left) and Chris Oldham (Right) are in town for the task, and both happen to be veterans of the 500 who were kind enough to take a break and briefly speak about their experiences. There was a great deal to learn.
The race's unique history is intriguing: The first Indy 500 was held in 1911, at the Indianapolis Motor Speedway, a 2.5-mile track that was originally built as a test track for the burgeoning automobile industry of the times. That inaugural race averaged a top speed of 74.6 mph and took winner Ray Harroun six hours and 42 minutes to complete the 200 laps around the 2.5-mile course.The track was first paved with crushed rock and tar but was soon repaved with brick, lending the speedway its nickname the "Brickyard". Later resurfaced with asphalt, a 36-inch strip of bricks still remains at the start/finish line. It boasts two 3,300 foot straightaways, two 660-foot straightaways, and four quarter-mile turns. With a seating capacity of over 250,000, it is the highest-capacity sports venue in the world. A photograph taken from Greg Martin's perspective in the pit showed a crowd that was staggering to see, and one of many variable that must be factored into race-day. "There's a whole energy at the 500," says Martin, who has five Indy 500 runs under his belt. "A lot of the spectators have been going since they were kids. And they know a lot about it. Chris [Oldham] is an example."
Chris, an Indianapolis native, agreed. He was able to share stories of Bob Jenkins, a local Hoosier known as the Voice of the Indy 500, and an Oldham family friend. He recalled Jenkins' natural enthusiasm and humility. "He was such a humble guy. No matter how big he got, he was just a good ol' guy from Liberty. He did big movies [Days of Thunder and Talladega Nights], he was the voice of the 500, he made NASCAR huge. But when you heard him, it was just like hearing a fan call the race. And that's why people loved him… He was one of us." Bob Jenkins called himself a 'race fan that got lucky', something to which Oldham relates. "I work on these incredible cars," he says. "But I built plastic race car kits when I was a kid, and that's pretty much what I'm doing now. I started working my way up in racing, and I found a job doing carbon fiber work and that was my path into racing… I wanted to win the Indy 500." And in 2000, that's exactly what his team did.
The impact of this singular race on Hoosiers of all ages is notable. The 500 has been accessible not only to spectators but to participants in ways that many races have not. The sights, sounds, and traditions have become a part of many people: The chorus of "Back Home Again in Indiana" can bring grown men to tears. Kids young and old dream of drinking milk in the victory lane. And walking through Kettler's garage, listening to the stories, seeing the photographs and trophies that line the walls–it's evident that sometimes those kids' dreams come true.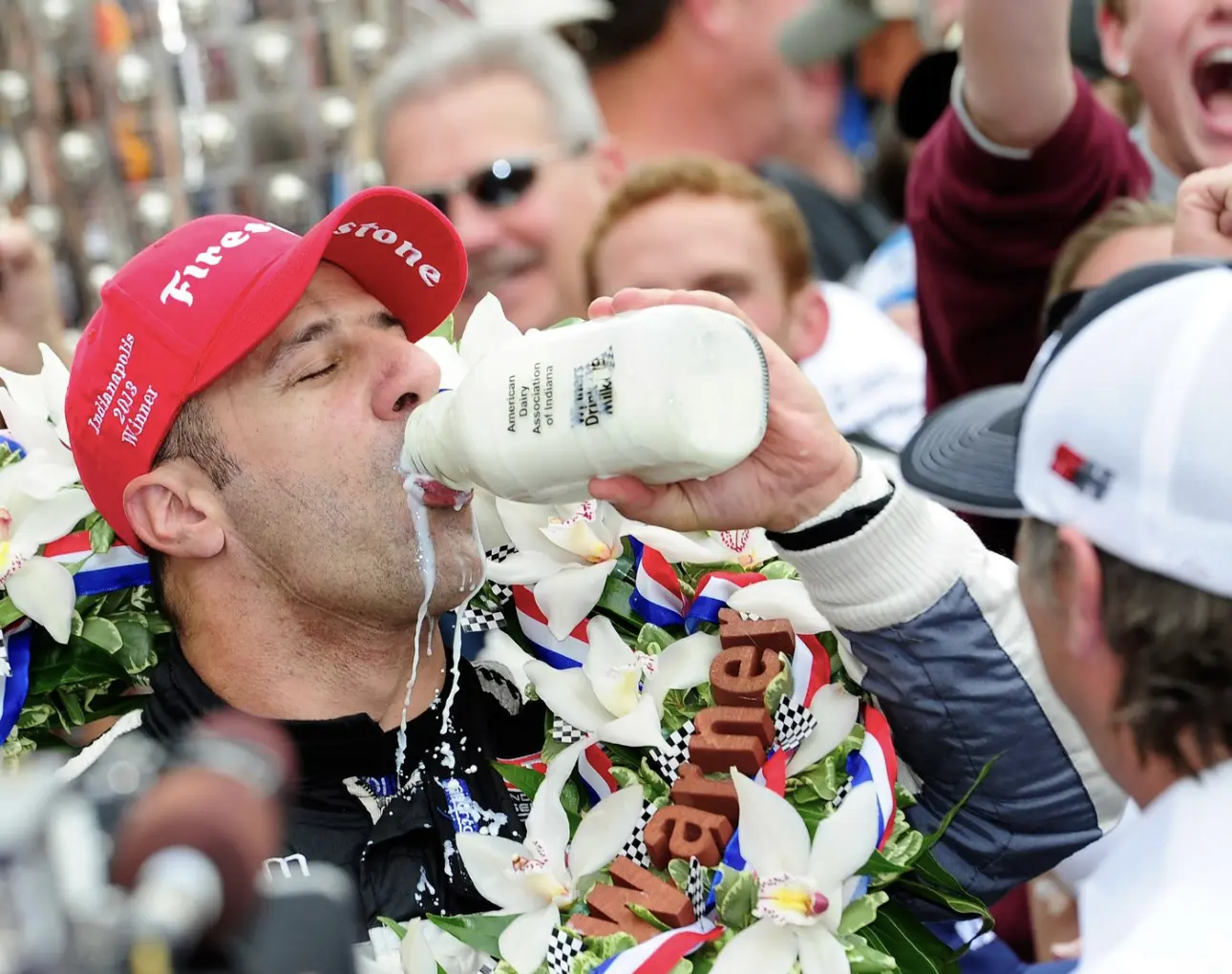 As for this year's race, 33 drivers will be looking to take home the coveted Borg-Warner Trophy. It is set to be the fastest race in its history, with an average qualifying speed of 232.184 mph (topping last year's mark of 231.023) which means qualifying times averaged a full mile per hour faster than last year's.
Nine former champions are racing, with Alex Palou clocking the fastest time in qualifiers. The race is notoriously hard to predict, however. While the weather looks like it will be perfect for racing, the race's outcome is just as tricky to forecast. During its 200 laps and roughly 3 hours, literally anything can happen. But one thing is certain: fans around the world will be tuning in to watch. Find the event live on NBC Sunday, May 28 from 11:00 a.m. until 4:00 p.m.
To learn more, watch this 9 minute video of Andretti Autosport driver and winner as 2016's Indy 500 Alexander Rossi takes viewers through each and every turn.